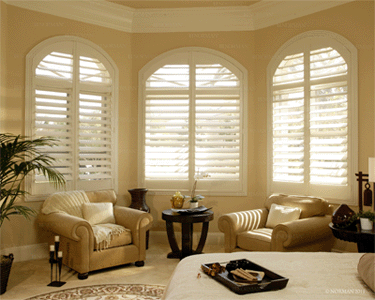 Never compromise style, sophistication and design flexibility when you want a shutter created specifically for strength and to be worry free. Because when durability matters you want something remarkably tough. That's why Woodlore Plus™ shutters have ABS co-polymer materials built into them, the same technology that can be found in auto parts, helmets and home appliances.

What's more, heavy-duty structural joints inspired by furniture-making techniques ensure craftsmanship and low maintenance ownership for years to come. Woodlore Plus™ is also extremely versatile and great for kitchens to bedrooms. It features an expanded color palette and is "wide panel" capable, which means you can achieve a bigger, more distinguished and streamlined view of the outside. When it comes to an all-in-one shutter solution, look no further than Woodlore Plus™.
Benefits of ABS Polymer
Resists moisture, shrinkage and warping

Advanced material is easy to clean

Industry leading color-fastness

Built tough with added resistance to denting.
Enhanced Customization Program

With specialty shapes, 36" side panel capability, and a bouquet of sophisticated colors and shades,
Woodlore Plus™ is more versatile than ever. Choose Woodlore Plus™ for the best value, versatility and years of trouble free ownership.
Same great features in Woodlore® but more!

36" side panel capability for bigger panels, wider views and more streamlined profile

Specialty shapes including circles, arches, angles and even French doors
Give us a call today for a free estimate! 702-816-2500