Norman's® very Best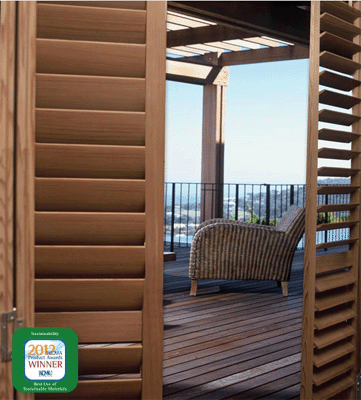 The ultimate in construction and materials, featuring the most custom options Shutters 4 Less offers, Sussex® is designed for those who demand the best, yet appreciate understated refinement. At Shutters 4Less, we understand that beauty is more than skin deep; our passion for heirloom-furniture craftsmanship and focus on innovation continue to define the industry's standard for quality.

For unparalleled beauty, quality, custom options and premium materials, Sussex® is the most distinguished choice. And with our limited lifetime warranty, discover for yourself why no one else but Shutters 4 Less delivers more long-term value.

A More Perfect User Experience

Sussex® features the widest array of options, providing unmatched customization for movement, finish, color, hardware and shapes. For the ultimate in refinement, everything matters.
InvisibleTilt™: Tilt whole panel of louvers easily without a tilt rod. Offers streamlined appearance, tighter closure, easy cleaning and a wider view.

Perfect"Tilt™: Adjust your shutters safely and easily with the motorized tilting system. Great for skylights and hard-to-reach windows, Perfect"Tilt™ can also be solar powered.

Optimal™ antimicrobial treatment: Safeguard your shutters from accumulating airborne germs such as e-coli, salmonella and staph. Optimal™ is a perfect solution for homes with young children and the elderly.

Custom color match: From bright fuchsia to midnight blue Shutters 4 less has you covered with our custom color program.

With the wide panel capability, you can enjoy wider unobstructed views by having fewer panels.

Specialty shapes available including circles, arches, angles and French doors.
Give us a call today for a free estimate! 702-816-2500