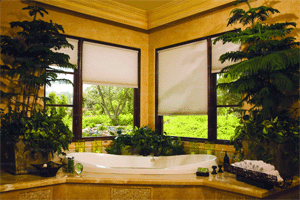 Not all honeycomb shades are created equal- our line of Portrait™ Honeycomb Shades is the perfect example of that. Comfort, function and style are seamlessly integrated to exceed the highest expectations and provide unparalleled value. The many features and options inherent to Portrait™ Honeycomb Shades help create a home environment that is intimately yours while assuring distinction, energy efficiency, and superior value. When making your next shade purchase, the choice is easy.

SmartRise™ Cordless System

Engineered with child and pet safety in mind, the new SmartRise™ cordless system is both modern and functional. To operate, simply lower or raise and stop at any position to lock your shade in place.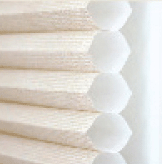 UltraCel™

Embossed fabric texture for heightened refinement. The premium fabric gives the shades crisper pleats and remarkable strength. UltraCel™offers the widest color selection to provide limitless décor schemes. Look no further than UltraCel™ for unmatched beauty and quality.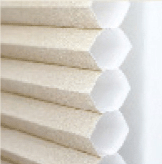 SoftCel™

Technically advanced fabric that insures softness and dimensional stability. Durable and light, it also assures reliability and ease of operation. SoftCel™ provides versatility and a contemporary feel, perfect for any room. These qualities make SoftCel™ the ideal choice when seeking functionality and value.

SmartFit™ System

Innovative SmartFit™ system is your perfect solution when it comes to French doors, tilt-out windows, sky light windows, or just about any window.

Available in 3/8" cell size, the new SmartFit™ system gives you optimal light control and privacy options your desire.
Give us a call today for a free estimate! 702-816-2500